Though making your present beautiful and harmonious, you will transform the future of this Earth. -Swamini Ma Shaktiananda-
Cozumel Yoga Center "SHAKTIOM" first opened is doors in 1996,
The first established Yoga Center on the island and pioneer in the introduction of THE HOLISTIC ARTS.
The Cozumel Yoga Center offers you all you need to unify your whole being -Mind, Body and Spirit- and beyond this by reconnecting the earth,  the ocean, every particle of the air with you breath to become one with life itself. In friendly and pleasant environment you will….
Work your body, Control your mind, Cultivate essence and energy, take time to observe the ebb and flow of life …and find the beauty in everything and within you. -Swamini Ma Shaktiananda-

We offer courses for all levels and ages and private classes available in:
*Swami Maitreyananda,**Saint Thakar Singh,***Ma Shaktiananda,****Lama Lhanang)
Purna Yoga Integral®

*

Yoga Therapy® Restorative 

*

(Athletes and people with spine, nees, neck problems)

Individual Terapeutic Yoga ®* (Athletes and people with spine, nees, neck problems)

Sports and Athletic Yoga®

*

Artistic Yoga

®

*

Acro – Yoga
Hatha Yoga
Ashtanga Yoga of Patanjali

Ashtanga Yoga Kramaji ®

*

Power Yoga

Power Yoga Kramaji ®

*

Shakti Yoga Pilates

***

Kundalini Shakti Yoga ®

*

Maha Yog

a

 

*
Pre-Natal Yoga

Teens & Kids Yoga

(Artistic, Athletic & Sports Yoga ®)

*

Swara Yoga "PRANAYAMA

"

(Breathing & Relaxation)

*

Satsanga

(Meditation and The Philosophy of  Yoga)

Nada Yoga

(sound and light yoga)

**

Pranachikitsa

(Reiki Hindú)

*

Personal AYURVEDA DIAGNOSIS

(includes: Biotype, Ayurvedic diet, plan AYUR-YOGA-meditation, pranayama and exercises)




Yoga at the sea & Art Photography

***

Tibetan Yoga

****

Belly dance and Tantra for women

***

INTERNATIONAL YOGA CERTIFICATION

:
Levels of Yoga: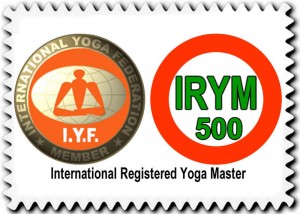 Instructor Yoga Training
Teacher Yoga Training
Former of Yoga
Master of Yoga
Weekend Clinics for Teachers
INTERNATIONAL CERTIFICATION ALSO IN :
Thai-Yoga Massage
Ayurvedic Massage
Pranachikitza (Reiki Hindú)
Member and representant in Mexico of the
INTERNATIONAL YOGA

FEDERATION
Ashram  Swami Maitreyananda del Caribe